UNISON members at Colchester Hospital celebrated the recent 68th Birthday of the NHS by celebrating the amazing contribution support staff make to the NHS and how as One Team so much has and can be achieved.
Many staff, patients and visitors wanted to show their support for One Team by telling us why support staff mean so much to them. Here are just a few photos of people who wanted to thank the hard work of all support staff and UNISON members.
The NHS was born in 1948 out of a long held ideal that good healthcare should be available to everybody. In 1948 Trafford General Hospital in Manchester was opened by Aneurin Bevan, it was the first hospital in the world to offer free healthcare to all. As he said at the time "The NHS will last as long as there are folk left with faith to fight for it"
Alongside this celebration UNISON is promoting a One Team campaign to champion the great work that support staff do every day in the NHS.
All NHS staff, no matter what role they undertake, play an important part in delivering quality patient care.
The aim of the campaign is to create a team approach valuing every member of the team who work in the NHS.
Happy Birthday NHS and long may Colchester Hospital support staff continue providing first class support to their colleagues and patients.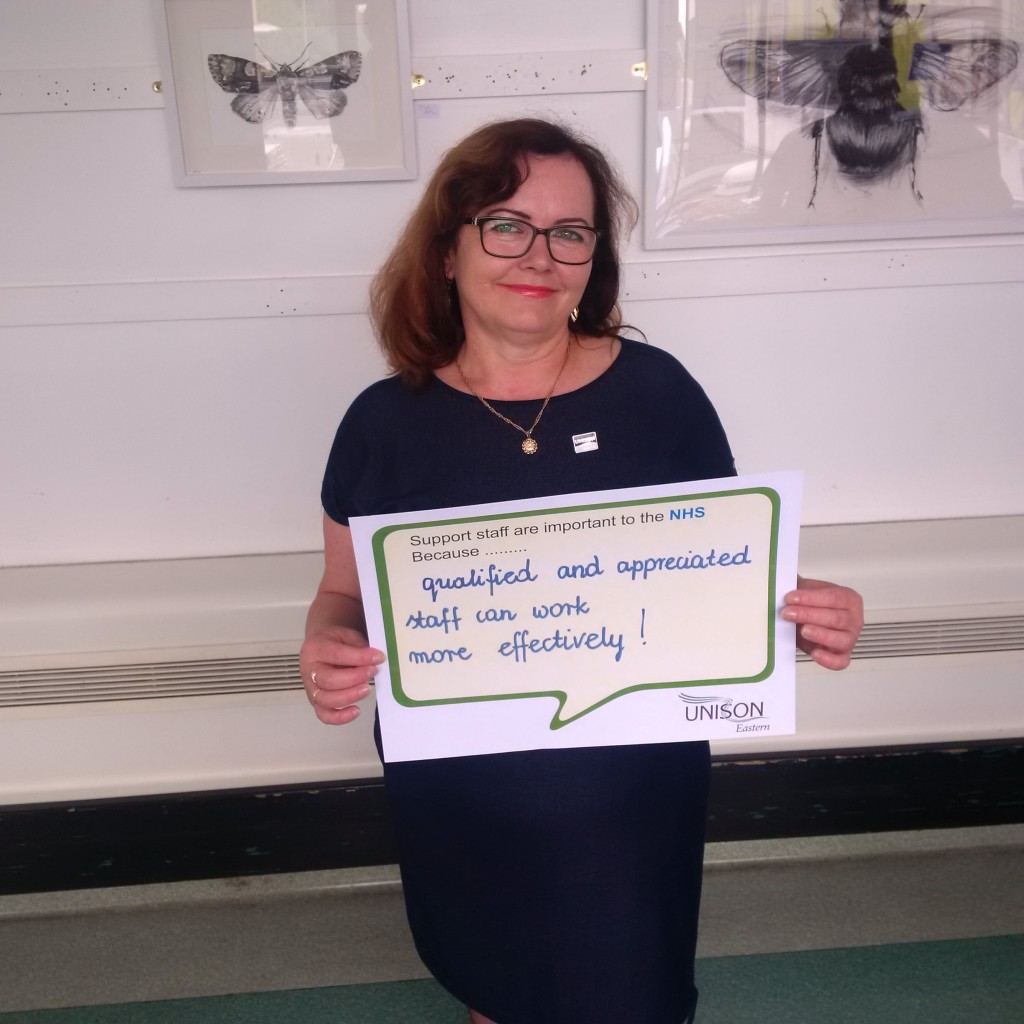 Find out more about the UNISON One Team campaign at:  https://www.unison.org.uk/our-campaigns/one-team-for-patient-care/
UNISON Colchester Health Branch:  http://unisoncolchesterhealth.co.uk/